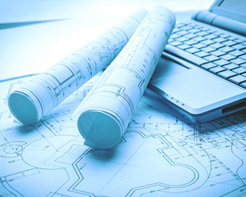 Our services include:
• Quality management support
• System development
• Clinical evaluation
• Medical device software specialist services
• Regulated software validation
• Quality and regulatory consulting
• Training
• European Authorized Representation
Online course – 1/2-day – 26 May, 2020
Technical Documentation for medical devices
All medical devices sold in Europe must comply with relevant medical device regulations. The Technical Documentation is your proof of compliance. In this course, you will get to know more about how to avoid common mistakes and how to speed up the process of review and CE marking.
The course is intended for medtech professionals working within the field of QA/RA and product development. You will learn more about the requirements on technical documentation and what is expected from you as a manufacturer. After the course you will have the tools you need for managing a smooth third-party review and to avoid common mistakes.
From the programme:
Why Technical Documentation?
MDR Annex II
MDR Annex III in short
Common mistakes
Recommendations of what needs to be checked before submitting to a Notified Body
Course leader
Maria Eklycke, Quality and Regulatory Consultant at QAdvis.

Date
26 May 2020
Time
09.00 – 14.00 (incl. lunch)
Location
Online
The course is arranged in co-operation with Swedish Medtech. For more information go to Swedish Medtech.
Questions: email Pernilla Andrée or call +46-(0)8-586 246 17.