Usability is an integral part of medical device development. Thus, it is important to understand how users may interact with a device, in order to ensure proper function and avoid safety issues.
To reduce the risk of use errors, the Medical Device Regulation (MDR) requires that medical devices be designed with specific focus on the characteristics of the intended users. The IEC 62366-1 standard describes the various activities that should be implemented in a usability engineering process to fulfill the requirements of the MDR.
Topics
IEC 62366-1:2015 + AMD1:2020 – History and regulatory context
Usability – terminology and definitions
The usability engineering process – step by step
Formal usability validation
Legacy devices
Target group
This course is intended for personnel involved in medical device development, including quality and regulatory professionals.
Educational goals
After the course, participants will know what is required, from a regulatory perspective, to ensure good usability for a medical device. After a successfully completed course, participants will receive a certificate.
Recommended prior knowledge
The course is developed for participants who have a basic knowledge of medical device development and medical device legislation.
Course presentations
Course material will be in English, verbal presentation and discussions varies between Swedish and English. The information can be found beside the course date.
Course leader
Cilla Lundevall, Senior Quality and Regulatory Consultant.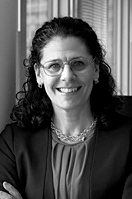 Lund
To be decided / On request
Stockholm
To be decided / On request
Online course
23 November (English)
08.30 – 16.00 (CET)
Price
7 500, SEK
All prices excl. local VAT.
For group registrations, the 2nd and 3rd persons from the same company will receive a 10% discount. For 4th and additional persons, a 20% discount will be applied.
Customized training courses and seminars
We provide training courses and seminars, both as open courses / seminars and
as customer specific trainings.
Registration QAdvis Academy
This course is arranged by QAdvis Academy. Use the contact form below for your reservation.
Questions: email QAdvis Academy or call +46-(0)8-621 01 05.
Terms
Cancellations must always be communicated to Academy@qadvis.com and confirmed by us. Cancellations made more than 4 weeks before the starting date are free of charge. Cancellations made 4–2 weeks before the starting date of the event will be refunded by 50%. Cancellations made less than 2 weeks before the starting date of an event will not be refunded. If you are unable to attend, substitution with a colleague is possible and recommended.
QAdvis reserves the right to cancel the course due to low attendance, up until 2 weeks before the course start. You can contact us at any time to get a status update. If the course is cancelled, a full course fee refund will be offered, but no additional reimbursements. We reserve the right to change the agenda, time and location, up until 2 weeks before the course.
Force majeure
QAdvis reserves the right to change teachers or reschedule the course due to force majeure or due to teacher's illness. No compensation will be paid for any additional costs incurred.