All medical devices sold in Europe must comply with relevant medical device regulations. The Technical Documentation is your proof of compliance. In this course, you will get to know more about how to avoid common mistakes and how to speed up the process of review and CE marking.
You will learn more about the requirements on technical documentation and what is expected from you as a manufacturer. After the course you will have the tools you need for managing a smooth third-party review and to avoid common mistakes.
Topics
Why Technical Documentation?
MDR Annex II
MDR Annex III in short
Do's and Don'ts
Recommendations of what needs to be checked before submitting to a Notified Body
Target group
This course is intended for quality and regulatory professionals working with medical devices and other medical device company employees who wish to learn about Technical Documentation.
Educational goals
After the course, participants will have a knowledge of Technical Documentation, an understanding of how to avoid common mistakes and know the tools that are available for managing a smooth third-party review. After a successfully completed course, participants will receive a course certificate.
Recommended prior knowledge
The course is developed for participants who have a basic knowledge of MDD and Technical Documentation.
Course presentations
Course material will be in English, verbal presentation and discussions in Swedish.
Course leader
Maria Eklycke, Quality and Regulatory Consultant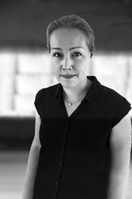 Online course
In co-operation with Swedish Medtech
9 Mars
09.00 – 14.00 (incl. lunch)
11 Maj
09.00 – 14.00 (incl. lunch)
Prices
SEK 3 900:- for participants from member companies to Swedish Medtech and
SEK 4 400:- for non-members
All prices excl. local VAT.

Group registration on QAdvis managed courses*
*For group registrations, the 2nd and 3rd persons from the same company will receive a 10% discount. For 4th and additional persons, a 20% discount will be applied.
Customized training courses and seminars
We provide training courses and seminars, both as open courses / seminars and
as customer specific trainings.