For most companies, continually improving the organisation is a matter of survival. Internal auditing is a powerful tool for studying the operations in a structured way, with the intention of developing them.
As an internal auditor, having a knowledge of auditing techniques and methodologies is central in order to turn auditing results into improvements to the organisation. Having a good understanding of the requirements in the current standard is also important. In this course, you will get a basic understanding that will help you succeed in carrying out internal audits in a way that will really benefit the development of your organisation.
The theoretic part of the course focuses on auditing techniques and methodology and provides the tools you need to carry out an audit in a professional manner. The practical part of the course includes audit preparation and deviation identification. All exercises and examples are related to ISO 13485.
Topics
Techniques and approaches
Different types of audits
The psychology of auditing
Internal audit planning
Audit programmes and audit plans
Designing a deviation report
Designing an audit report
Deviation follow-ups
Target group
This course is intended as an introduction for professionals who are involved in carrying out internal audits according to ISO 13485 or who are responsible for audits within an organisation.
Educational goals
After the course, participants will be able to carry out an internal audit of their organisation in a professional manner that will contribute to the improvement of operations.
Recommended prior knowledge
We recommend that participants in this course are familiar with quality management systems for medtech organisations.
Course presentations
Course material will be in English, verbal presentation and discussions in Swedish.
Course Leader/s
Emma Jansson, Senior Quality and Regulatory Consultant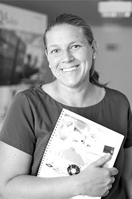 Lund
To be decided / On request
Stockholm
To be decided / On request
Online
In co-operation
with Intertek
5-6 May, 2022
Day 1: 09.30-16.30
Day 2: 09.00-15.30
Prices
Online: SEK 11 400:-
Onsite: SEK 11 900:-
All prices excl. local VAT.
Group registration for QAdvis managed courses*

*For group registrations, the 2nd and 3rd persons from the same company will receive a 10% discount. For 4th and additional persons, a 20% discount will be applied.
Customized training courses and seminars
We provide training courses and seminars, both as open courses / seminars and
as customer specific trainings.
Registration Intertek | Stockholm
The course is arranged by Intertek 5-6 May, 2022 in co-operation with QAdvis.
For reservation see: Intertek´s webpage.
Registration QAdvis Academy
This course is arranged by QAdvis Academy. Use the contact form below for your reservation.
Questions: email QAdvis Academy or call +46-(0)8-621 01 05.
Terms
Cancellations must always be communicated to Academy@qadvis.com and confirmed by us. Cancellations made more than 4 weeks before the starting date are free of charge. Cancellations made 4–2 weeks before the starting date of the event will be refunded by 50%. Cancellations made less than 2 weeks before the starting date of an event will not be refunded. If you are unable to attend, substitution with a colleague is possible and recommended.
QAdvis reserves the right to cancel the course due to low attendance, up until 2 weeks before the course start. You can contact us at any time to get a status update. If the course is cancelled, a full course fee refund will be offered, but no additional reimbursements. We reserve the right to change the agenda, time and location, up until 2 weeks before the course.
Force majeure
QAdvis reserves the right to change teachers or reschedule the course due to force majeure or due to teacher's illness. No compensation will be paid for any additional costs incurred.