The Medical Device Regulation (MDR) emphasises the requirement for sufficient clinical evidence for any device to get CE marked. Clinical data are normally needed for being compliant with the general safety and performance requirements (GSPR) of the regulation.
A clinical evaluation is mandatory for all devices and the main output document, the clinical evaluation report, states whether there is enough clinical evidence to support the clinical safety and performance of the device.
Clinical evaluation is on ongoing procedure to collect, appraise and analyse clinical data of pertinence for the medical device. There is a strong relationship between clinical evaluation, risk management and post-market surveillance.
Topics
Clinical evaluation – an overview
Regulatory context
Clinical data
Device-specific adaptation
Equivalence
Post-market clinical follow-up
To perform a clinical evaluation – step by step
Target group
Quality and regulatory professionals working with medical devices, and other medical device company employees interested in the topic.
Educational goals
After the course, participants will have a general knowledge of the requirements on clinical data and clinical evaluation. They will also have a basic understanding of how to perform a clinical evaluation.
Recommended prior knowledge
The course is developed for participants who have a basic knowledge of medical device development and medical device legislation.
Course presentations
Course material will be in English, verbal presentation and discussions in Swedish.
Course leader
Cecilia Emanuelsson, Principal Consultant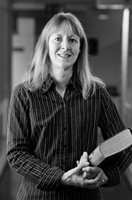 Online
In co-operation with Swedish Medtech
22 March
09.00 – 14.00 (1 hour lunchbreak is included)
31 May
09.00 – 14.00 (1 hour lunchbreak is included)
Prices
SEK 3 700:- for participants from Swedish Medtech member companies
SEK 5 500:- for non-members
All prices excl. local VAT.

Group registration on QAdvis managed courses*
*For group registrations, the 2nd and 3rd persons from the same company will receive a 10% discount. For 4th and additional persons, a 20% discount will be applied.
Customized training courses and seminars
We provide training courses and seminars, both as open courses / seminars and
as customer specific trainings.