EU Medical Device Regulation (MDR)
The Medical Device Directive (MDD) was replaced by the Medical Device Regulation (MDR 2017/745) in May 2021. Medical devices with a valid MDD EC Notified Body certificate may during a transition period still be placed on the market until May 2024.
The new regulation will have a great impact on all medical device actors, throughout the lifecycle of the devices, with stricter requirements on both products and on manufacturers' Quality Management Systems.
In this course you will get a basic understanding of the new requirements to help you prioritize and succeed with the MDR transfer.
Topics
Key differences between MDD and MDR
Common specifications
Classification rules and conformity routes
Technical documentation requirements
General safety and performance requirements (GSPR)
Post-market surveillance
UDI and product labelling
Clinical evaluation and requirements on clinical data
Impact on quality management systems
Implementation timeline
Implementation plan
How to conduct a gap assessment
Target group
This course is intended for quality and regulatory professionals working with medical devices, medical device company management and employees who need to learn more about the impact of the MDR.
Educational goals
After the course, participants will have a basic understanding of the requirements of the Medical Device Regulation, MDR, and have some useful tools to use in the transition from the Medical Device Directive, MDD.
Recommended prior knowledge
Participants should have a basic knowledge of the Medical Device Directive, MDD, and of ISO 13485.
Course presentations
Course material will be in English, verbal presentation and discussions varies between Swedish and English. The information can be found beside the course date.
Printed course presentation and a printed spiral bound book of the MDR Regulation (EU) 2017/745 is included only in our On-site courses. Online courses provide course presentation by email.
A short test and an individual certificate are included in all our courses.
Course Leader/s
Anneli Wiedenkeller, Senior Quality and Regulatory Consultant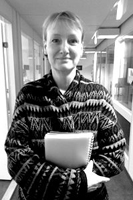 Lund (Medicon Village)
30 September,
09.00 – 16.00
Stockholm
To be decided / On request
Online course*
To be decided / On request
Our one day course divided
in to two half-day sessions:
Session day one: a joint session for both EU MDR regulation and EU IVDR regulation
Session day two: divided in to two tracks, one for EU MDR and one for EU IVDR specific training
Prices
Onsite: SEK 6 900:-
Online: SEK 5 900:-
All prices excl. local VAT.
For group registrations, the 2nd and 3rd persons from the same company will receive a 10% discount. For 4th and additional persons, a 20% discount will be applied.
Customized training courses and seminars
We provide training courses and seminars, both as open courses / seminars and
as customer specific trainings.