The harmonised EN ISO 13485:2016 standard can be used to show compliance with the regulations and constitutional requirements needed for companies supplying medical devices and associated services in the EU. By implementing a quality management system according to this standard, you fulfil many applicable sections of the Medical Device Directive (MDD 93/42/EEC) and are well prepared for both Medical Device Regulation (MDR 2017/745) and (IVDR 2017/746).
This course explains the requirements of the standard and describe its interpretation and application. The course provides a basic understanding of the requirements and how to design, deploy and maintain a working quality management system. Having a quality management system according to ISO 13485:2016 is, in many cases, a prerequisite to getting a CE-mark.
Topics
ISO 13485 – History, purpose, scope and future
Quality management system – The big picture, CE-marking
Relation with ISO 9001 / LVFS / MDD / MDR
Requirements and interpretation of EN ISO 13485:2016
Quality management systems
Management responsibility
Resource management
Product realization
Measurement, analysis and improvement
Target group
This course is intended for personnel within QA, development, production and management, as well as for internal auditors, process owners, and regulatory staff at companies within the medical device supply chain.
Educational goals
After the course, participants will have a basic understanding of the ISO standard and how to establish and maintain a quality management system based on it.
Recommended prior knowledge
A basic knowledge of quality systems, such as ISO 9001, 13485, GMP, etc. is recommended.
Course presentations
Course material will be in English, verbal presentation and discussions in Swedish.
Course leader
Nils-Åke Lindberg, CEO and Principal Consultant
Emma Jansson, Senior Quality and Regulatory Consultant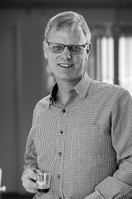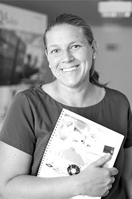 Lund
To be decided / On request
Stockholm
In co-operation
with Intertek Academy

3-4 May,
Day 1: 9.30-16.30
Day 2: 9.00-16.00
Online course
To be decided / On request
Prices
SEK 13 900:-

All prices excl. local VAT.
Group registration for QAdvis managed courses
For group registrations, the 2nd and 3rd persons from the same company will receive a 10% discount. For 4th and additional persons, a 20% discount will be applied.
Customized training courses and seminars
We provide training courses and seminars, both as open courses / seminars and
as customer specific trainings.