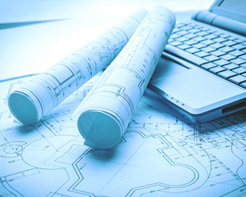 Our services include:
• Quality management support
• System development
• Clinical evaluation
• Medical device software specialist services
• Regulated software validation
• Quality and regulatory consulting
• Training
• European Authorized Representation
1/2-day course – 16 January, Lund
Technical Documentation for medical devices
All medical devices sold in Europe must comply with relevant medical device regulations. The Technical Documentation is your proof of compliance. In this course, you will get to know more about how to avoid common mistakes and how to speed up the process of review and CE marking.
The course is intended for medtech professionals working within the field of QA/RA and product development. You will learn more about the requirements on technical documentation and what is expected from you as a manufacturer. After the course you will have the tools you need for managing a smooth third-party review and to avoid common mistakes.
From the programme:
Why Technical Documentation?
MDR Annex II
MDR Annex III in short
Common mistakes
Recommendations of what needs to be checked before submitting to a Notified Body
Course leader
Maria Eklycke, Quality and Regulatory Consultant at QAdvis.
You can read more about Maria here >>
Date and Location
16 January 2020, 09.00 – 14.00
Location: Ideon, Scheelevägen 17, 223 70 Lund
Price and registration
Course fee 4 900 SEK, excl. local VAT (moms). Price includes printed course material, training certificate, lunch and coffee. An invoice will be sent 2 weeks before course date. For group registrations, the 2nd and 3rd persons from the same company will receive a 10% discount. For 4th and additional persons, a 20% discount will be applied.
Registration
Register by e-mail to academy@qadvis.com.
Please specify:
• Name
• E-mail
• Title/position
• Company
• Invoice address
• Any food related allergies
Registration will be valid upon returned confirmation by QAdvis.
Terms
Cancellations must always be communicated to Academy@qadvis.com and confirmed by us. Cancellations made more than 4 weeks before the starting date are free of charge. Cancellations made 4–2 weeks before the starting date of the event will be refunded by 50%. Cancellations made less than 2 weeks before the starting date of an event will not be refunded. If you are unable to attend, substitution with a colleague is possible and recommended.
QAdvis reserves the right to cancel the course due to low attendance, up until 2 weeks before the course start. You can contact us at any time to get a status update. If the course is cancelled, a full course fee refund will be offered, but no additional reimbursements. We reserve the right to change the agenda, time and location, up until 2 weeks before the course.
Force majeure
QAdvis reserves the right to change teachers or reschedule the course due to force majeure or due to teacher's illness. No compensation will be paid for any additional costs incurred.
If you have any questions or want to get in contact with us, use info@qadvis.com or 08-621 01 05.