MDR, IVDR, Health Apps Quality and Reliability, New consultants and highlights from QAdvis Academy
Focus on EU Medical Device Regulation (MDR) and EU In Vitro Diagnostic Regulation (IVDR)
On Friday, April 24, 2020 the amendment postponing the Date of Application (DoA) for MDR with one year was published in the Official Journal of the EU. Application date for IVDR has not been changed
The amendment (2020/561) to the MDR postponing DoA until 26 May 2021 is the response to the COVID-19 outbreak which "presents an unprecedented challenge to Member States and constitutes an immense burden for national authorities, health institutions, Union citizens, and economic operators."
The preparations and ongoing work by manufacturers and other economic operators for MDR implementation must however not be put on hold. Notified Bodies that now open up again for renewing MDD certificates will likely only continue for some extra 6 months in case there is a need to review the Technical files.
This postponement is absolutely necessary and much welcomed, but will one year be enough, with the awkwardness another potential postponement would mean? It is getting crowded between 2021 and 2024. With more renewed MDD certificates, all expiring latest 26 May 2024, the workload is heavy at Notified Bodies for MDR transitions. Also, the DoA for MDR is now only one year from IVDR in 26 May 2022.
The amendment postpones the MDR but does not have any impact on DoA for IVDR. Manufacturers of IVD devices only have two years left until the implementation must be achieved for IVDR requirements. Many EU guidelines and implementing acts are still lacking, as well as Notified Bodies designated for IVDR.
Updates to the quality management system, technical documentation and much more is required from all manufacturers and all devices need to undergo new conformity assessment or registration to be placed on the market under IVDR.
QAdvis can support in preparing or creating the regulatory documents needed for MDR and IVDR. We can also help to pre-assess the Technical Documentation in a Notified Body style manner, to minimize any negative surprises later on.
To help you prepare for the implementation or get started with IVDR, we have a recently published a whitepaper (direct download) and our latest webinar on the topic is available here. The next IVDR one-day course is held on 4 June 2020 in cooperation with Intertek Academy. Read about the course here. More very useful and available courses, including MDR and Technical Documentation are listed in QAdvis Academy.
New consultants at QAdvis
We are glad to welcome two new consultants to QAdvis, Annelie Hagström based in Lund and Cilla Lundevall based in Stockholm.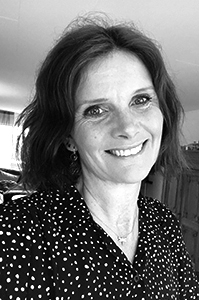 Annelie has over 10 years of QA&RA experience within the medical device area. She has true hands-on experience of medical device development, from innovation phase to a CE-marked device. She has contributed in a variety of projects including QMS implementation, technical file preparation, regulatory submissions, usability, labeling, audits and risk management. Annelie is an engaged team player and has an eye for structure and effectiveness.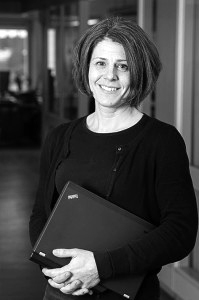 Cilla has 20+ years of experience from the Medical Device field, mainly and most recent from Quality assurance in product development and manufacturing but also from technical service and sales support.
Cilla is known as thoughtful and strategic. She is proactive and takes a comprehensive and goal-driven approach to her assignments. Cilla is highly communicative and honest in her approach.
If you have any questions about our newsletter, please feel free to contact Hermine Redl, Office Manager, by phone on +46 8 621 01 05 or email here.
Health Apps Quality and Reliability – new technical specification
What makes an health app efficient and reliable?
There are thousands Health and Wellness Apps available for download and use by anyone without any medical knowledge. Concerns have been raised about the safety and reliability. About a year ago, on commission by EU, the development of a new Technical Specification, EN-ISO/IEC 82304-2 started. The first draft is now ready, and publication is expected in November. The objective is to provide quality and reliability criteria to support both app developers in the design and users in the selection of health apps. Inspired by the Energy label, EN-ISO/IEC 82304-2 defines a quality label to be used for visualization the quality and reliability of health apps.
QAdvis Academy highlights
Technical Documentation for medical devices – Half day course online
26 May, 2020
In cooperation with Swedish Medtech. The course is intended for medtech professionals working within the field of QA/RA and product development. After the course you will have the tools you need for managing a smooth third-party review and to avoid common mistakes.
MDR Online course – One day course divided in to two half-day sessions online
26 and 28 May, 2020
This course provides an insight into some of the most important aspects of the new requirements. It will help you begin implementing the new regulation and make your transition as efficient as possible.
Health Apps Quality & Reliability and EN-ISO/IEC 82304-2 – Free Webinar
2 June 2020
There are thousands of Health and Wellness Apps available for download and use by anyone without any medical knowledge. About a year ago, the development of a new Technical Specification started. Register now to participate.
IVDR – 1-day course online in cooperation with Intertek
4 June 2020
With this course you get a start for developing an understanding of the new requirements and learn how to begin your implementation and make your transition as efficient as possible.
Risk Management for medical devices – 2 day course
9-10 June, 2020
In cooperation with Swedish Medtech. This basic course in risk management will give you a complete walk-through of risk management as applied to medical devices and in-vitro medical devices.