Usability is an integral part of medical device development. Thus, it is important to understand how users may interact with a device, in order to ensure proper function and avoid safety issues.
The IEC 62366-1 standard describes the various activities that should be implemented in a usability engineering process to fulfill the requirements of the MDR.
Topics
This webinar is an introduction to the IEC62366-1 standard. Its history, regulatory context and the essence of the standard will be covered, as well as basic terminology and definitions. An overview of the usability engineering process according to the standard is given.
Target group
Everyone involved in medical device development, including quality and regulatory professionals, will benefit from this presentation.
Webinar presentation
The presentation will be in English. We use Zoom for video conferencing.
Webinar leader
Cilla Lundevall, Senior Quality and Regulatory Consultant.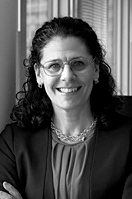 Online webinar
December 6
09.00 – 10.00
Prices
Free of charge
Customized training courses and seminars
We provide training courses and seminars, both as open courses / seminars and
as customer specific trainings.
Registration
The event is free – register now to participate.
*You will get detailed information for how to attend, in the confirmation e-mail 2-3 days before the event.
Register at: Eventbrite.
Questions: email us or call +46-(0)8-621 01 05.