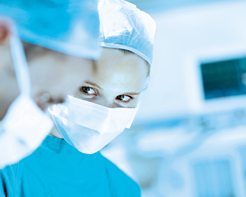 Our services include:
• Quality management support
• System development
• Clinical evaluation
• Medical device software specialist services
• Regulated software validation
• Quality and regulatory consulting
• Training
• European Authorized Representation
A free breakfast seminar from QAdvis.
Risk Management for Medical Devices
An efficient risk management system is of central importance in medical devices and with the new medical regulations (MDR/IVDR), risk management requirements will increase further. The old acquis MDD mentions "risk management" three times. In IVDD, there is nothing at all.  The equivalent for MDR is 38 times and for IVDR 32 times!
ISO 14971 lays the foundation for a functional risk management process. The standard has been updated and DA new release is expected to be published in August/September.
The goal of this breakfast seminar is to give an insight into the new edition of the standard (ISO 14971) AND the ASSOCIATED guideline (ISO/TR 24971).
The seminar will give you a small sample of the contents of the 2-day course offered in the autumn together with our networking partner Swedish Medtech.
The presentation will be held in Swedish, with material in English.
Speakers QAdvis experienced consultant Cristina Albu Barkman, Lund and Maria Rickardsson, Stockholm
Agenda Coffee and breakfast from 8.00, seminar 8.30–9.30, with time for questions afterwards
Date and location
17 September, Lund – Ideon Konferens Alfa-huset (Forum), Scheelevägen 15, 223 63 Lund
Register for the Lund seminar here
18 September, Stockholm
For more information about location and registration go to Swedish Medtech
The event is free but tickets are limited, we apply a no-show fee of SEK 300
To sign up for our mailing list, to receive information on our upcoming seminars and courses – go here. 
If you have any questions or want to get in contact with us, use info@qadvis.com or 08-621 01 05.