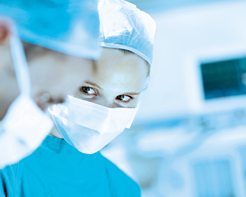 Our services include:
• Quality management support
• System development
• Clinical evaluation
• Medical device software specialist services
• Regulated software validation
• Quality and regulatory consulting
• Training
• European Authorized Representation
A free breakfast seminar from QAdvis.
EU Medical Device Regulation 2017/745 (MDR)
Welcome to this free breakfast seminar, where you will learn more about the impact and implications of MDR, which applies for all medical device manufacturers from 26 May 2020. Less than one year left, implementation is both time consuming and complex, keeping updated and moving forward is crucial.
In this seminar, we will discuss the following:
What is going on at the moment regarding the new IVDR and MDR regulations
The current status of IVDR and MDR implementation at Notified Bodies and Competent Authorities
The new requirements at a glance – what are the main differences between MDD and MDR?
MDR implementation timeline
The presentation will be held in Swedish, with material in English.
Speakers: QAdvis experienced consultants, Emma Axelsson and/or Anneli Wiedenkeller
Agenda Coffee and breakfast from 8.00, seminar 8.30–9.30, with time for questions afterwards
Date and location
24 September 2019, Lund
Ideon Konferens Alfa-huset (Forum), Scheelevägen 15, 223 63 Lund
Register for the Lund seminar here
26 September 2019, Stockholm
Kista Entré Konferens, Knarrarnäsgatan 7, 164 40 Kista
Register for the Stockholm seminar here
The event is free but tickets are limited, we apply a no-show fee of SEK 300
To sign up for our mailing list, to receive more information on our seminars and courses – go here.
If you have any questions or want to get in contact with us, use info@qadvis.com or 08-621 01 05.