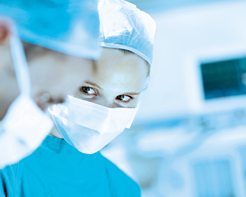 Our services include:
• Quality management support
• System development
• Clinical evaluation
• Medical device software specialist services
• Regulated software validation
• Quality and regulatory consulting
• Training
• European Authorized Representation
2-day course in Stockholm, 26th and 27th March 2019.
Medical device software development …
… based on IEC 62304
Description
The course is focused on how to develop medical device software and maintaining it according to the requirements of the IEC 62304 standard and regulatory requirements for medical device software
Learning goals
• To give hands-on understanding of current software practices and standards for compliance with regulatory demands
• To give examples of efficient implementation of requirements to achieve compliance
• To provide hints about future changes in the medical device software area
The focus of the course will be practical application of the requirements of the 62304 and "how-to" make high quality software in a regulated enviroment.
Format
The course comprises lectures, Q&A and workshops at the end of course and a knowledge test at the end. Course material will be distributed digitally and on paper.
The standard is not included in the course, but will be provided during the sessions.
Course material in English, lectures in English (or Swedish if Swedish participants only).
Who should attend?
Instruction is targeted towards professionals who are involved in the following areas:
– the development of medical devices containing software, and software as a medical device (SaMD)
– risk assessment of software based products
– quality assurance
– process improvements
– purchasing software development from subcontractors
– purchasing software Components, OTS
Recommended pre-requisites
There are no pre-requisites, but it is helpful to have experience with product and software development in medical device industry and medical device regulations.
Date and location
Stockholm: 26th and 27th March 2019.
Location: Kista Entré Konferens, Knarrarnäsgatan 7, 164 40 Kista.
Time: Day 1 – 09:30– 16:30. Registration and coffee from 09.15.
Day 2 – 09:00-16:00.
Register and questions by e-mail to academy@qadvis.com.
Course leader
Robert Ginsberg specializes in software regulatory issues relating to medical devices and modern software engineering methods, for example Scrum or Lean Software development. He has through the years worked with resolving potential issues with aligning the regulations and iterative software development methods. Robert has an physics/engineering background, and has implemented modern software engineering methods at several medical device companies, large as small. He has the last 16 years been an active member of international standardization committee, developing IEC 62304 and IEC 82304-1 and more. He is also currently a member of the European Commission's Medical Device Expert Group for Software.
Price and registration
Course fee 13 700 SEK, excl. local VAT (moms). Price includes printed course material, short test, training certificate, lunch and coffees. Invoice will be sent at time of course registration.
Group registrations – for the 2nd and 3rd person from the same company a 10% discount is applied. For 4th and additional persons 20% discount.
Registration
Register by e-mail to academy@qadvis.com.
Please specify:
• Name
• E-mail
• Title/position
• Company
• Invoice address
• Any food related allergies
Registration will be valid upon returned confirmation by QAdvis.
Terms
Cancellation shall always be made to Academy@qadvis.com . Cancellations 2 weeks before to start – 50% refund. Cancellations 2 weeks before start will not be refunded. If you are unable to attend, substitution with a colleague is possible and recommended.
QAdvis reserves the right to cancel the course latest 2 weeks before start due to low attendance. Please contact us at any time if you want to get an update of status. Full refund of course fee will in such case be made but no other additional reimbursements. We reserve the right to change agenda, time and place.
If you have any question, please dont hesitate to contact us academy@qadvis.com.